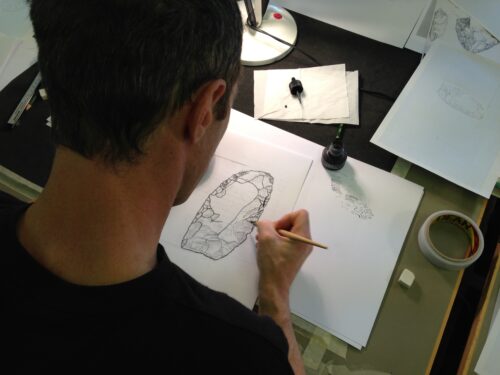 We are delighted to announce a new Pathways to Ancient Britain project, Deep History Detectives.
The Deep History Detectives project will develop a series of training events and online resources aimed at volunteers to help build and develop their skills in recovering and recording Palaeolithic finds from the north Norfolk coast. This project will support a community of 'eyes on the ground' who are actively searching for, and recording, artefacts that may otherwise be missed. This collecting will contribute to furthering the understanding of a critical period in human evolution.
Dates for your diary: 17 –18 July 2021
Where: Happisburgh
What: This weekend event will include practical training sessions, geology/archaeology walks, knapping, and an opportunity to chat with members of the Pathways to Ancient Britain team.
Booking now open.
Deep History Detectives is supported by Queen Mary University of London, Centre for Public Engagement.
Newsletter Signup
If you are interested in receiving updates about the project and news of planned training events, please sign-up to our newsletter: